Wiggins...
was a tiny stray kitten that greeted me each late night in the 70's as I unloaded my Cello from my car after playing at Sunrise Musical Theater and she continued to greet my car every time I returned home from work until the day she died. She knew and outlived 11 family pets. (Dogs) Snuffy, Rockway, Midnight, LB, Freckles, Danielle, (Cats) Bigfoot, Spensive, Plush, Miller, and Racial. She was the prime influence in promoting peace between my canine and feline crew. She never ran from 'her' many dog friends. Surviving dogs, Domino, Buffy and Mark took good care of her as she aged. It was a sight to watch a 70lb dog waiting patiently as a frail blind cat took time to open and pass through his dog door. She was my last cat. Named after the Carol Burnett character "Miss Wiggins" because she always raised her rear end when greeted.
What an amazing creature!
1975? - 02/18/2003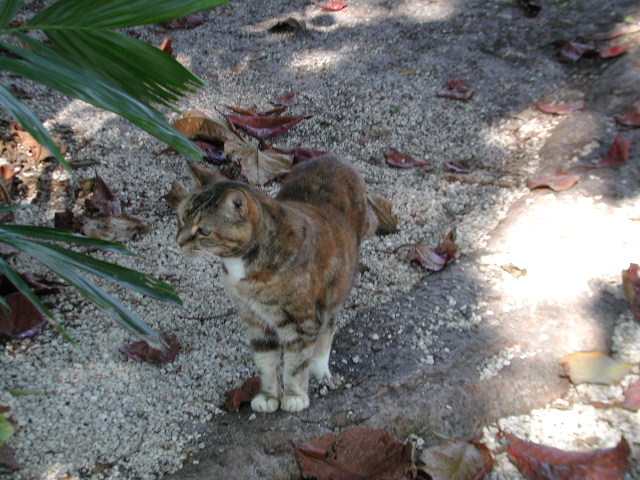 Picture taken January 2002 in Miami Florida.