On December 7th, 1990... My Mothers Birthday,
FPL mailman Danny stopped his vehicle in the middle of SW 184th Street across from Robert Morgan Technical Institute and picked up a small squirming bundle of fur that was doomed to be run over by a vehicle. His next stop was my office at Perrine Service Center.
Danny delivered to me a most wonderful package that loved our family unconditionally for 11 years.
Danielle was raised from a pup by 2 adult male beagles. She often displayed what she was taught by digging holes in the back yard, and by baying at sirens that passed along Sunset Drive. Her most telling assumption from the Beagles was her desire to be a lap dog. All of my kids and I had bruises from her leaps into our laps.
The greatest legacy that Danielle left was her special raising of Domino. Domino is a male Dalmatian mix that joined our family shortly after birth, and has genes that make him incompatible with other animals including humans. Danielle literally took the role of Mother and Mentor, and made it possible for her surrogate pup to live. She proved to me that it is possible for a dangerous dog to be tamed. Domino died in 2010 at the age of 14.
Sleep Well Good Girl
Danielle 12/07/1990 - 12/29/2001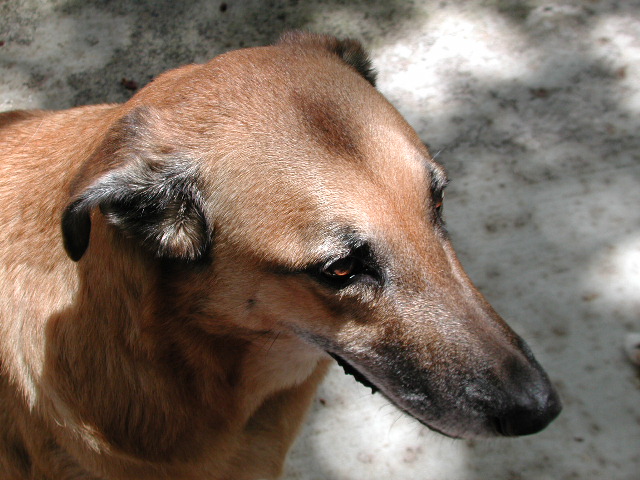 Picture Taken August 2001