Christopher Alan Koch's Family Site 17 Dogs
2018 Atlantic Hurricane Season TIVO Weather Links & Active Maps Cameras
KOCH HOME WEATHER: Real Time Charts
Mount Mitchell State Park Webcam / Mount Mitchell Weather Detail
Miami 10 Day Forecast
CWOP FHK NEWDALE CWOP FHK MIAMI
Burnsville Storm Map Miami Storm Map
---
---
---
Christopher Alan Koch has donated:
31 YEARS / 271,608 + Hours Of CPU Time To Humanity
---
---
---
North Carolina Highway Patrol
1000+ Florida Traffic Cameras with page exit memory
Leonards Cams
---
---
---
Tax Search
Burnsville, North Carolina
Live World Webcams
Special Picture
Dade County Property Appraiser Monroe County Property Appraiser Broward County Property Appraiser
---
Auto-Owners
Mcafee
TIVO Scheduling
USA Govt. Index
Caremark
Cigna
AARP/Walgreens
CVS
French Broad EMC
FPL
Dental/Vision Insurance


Sears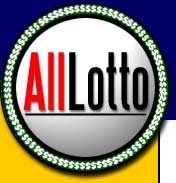 CC
OUTLOOK

MEDICARE.GOV LOGON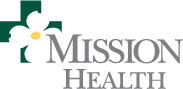 2018 BUDGET / Realtime Expense Log
AARP United Health Care Medicare Advantage HMO & Hospital Insurance Policies
---
< Page 1 > Square Trade Warranty Chris's NC House LCL H&R Block SEARS
<Go To Page 2 > Domino Memorial Elliot Memorial Buffy Memorial Danielle Memorial Wiggins Memorial Mark Memorial YCHS
<Go To Page 3 > Ron Austing's Link World Trade Center Fred Koch Edna Koch Chris's 1970 Senior High Yearbook Pictures
---
Current USA Stock Market Overview



---
---
Last Page Update: 12/15/2018
---
---
---
---
Drop Chris A Note @
chriskoch@mail.com
or phone 828-682-7464
---
THIS SITE'S SECURITY IS MONITORED 24/7 HOWEVER ON SCREEN REPORTING IS VIEWED IN CENTRAL STANDARD TIME.

---
Christopher Koch Miami Florida USA Family Site, 2018 Hurricane, Chris Family Site, Glenn Blakeman, Brian Taton, Billy Hill, world community grid.

Christopher Koch Burnsville NC USA Family Site: Chris Koch, 2018 Hurricane, Fred Koch, Edna Koch, Fred Koch III and Thom Koch, world community grid.

Site Established 1995. Verio Hosted 2000 - 2013, HostGator 2013 - 2015, Alentus 2015 -

---
WEATHER DATA DISPLAYED BELOW IS GATHERED FROM TEST POINTS.
Oregon Scientific System Hardware. Temperature & Humidity Sensors Located At Various Locations.